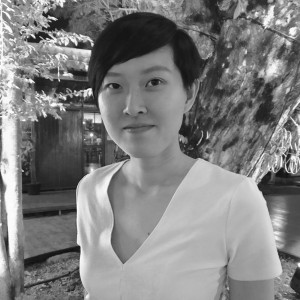 Mizuma Gallery is proud to announce our representation of Singaporean artist, Zen Teh.
Zen Teh's art practice is shaped primarily by her proficiency in photography and painting, alongside her continual investigation into the interdisciplinary studies of the interaction between nature and human behaviour. Situations where Man and Nature collide are highlighted in her body of works – each presenting a circumstance for the joint reaction of man and the environment.
Excerpt from "Mizuma Conversations | Zen Teh" :
"Growing up, I have been known to be a karung guni, which means junk collector. I recall that I loved collecting rubber tree seeds, flyers from mail boxes, flowers from weeds, playing with mimosa plants beside public stairs etc."

– Zen Teh
Mizuma Gallery (MG): When did you first start taking photographs?
Zen Teh (ZT): I started taking photographs when I was in secondary school. I remember my first digital camera was a very thick, and small camera that only has 7 megapixels. I bought it with my savings accumulated from my monthly allowance and I vividly recall that it was not the most fashionable camera, but it was the only camera I could afford. Shortly after, many new models of camera came out but I continued to use it until my school (junior college) had a camera that I could borrow. I recall the moment when I used my first digital camera, despite its unfashionable design, I was fascinated by the fact that I could capture scenes and details that I would not have been able to complete drawing before the scene changes. The camera also has a tiny LCD screen that allows me to play back the captured image – which really helped shape my art-making process!
The beginning of my image-making started when I was working on my O level artwork. Art was my favourite subject (of course!), and I was making a painting that combined different parts of human anatomy into an infinity symbol placed against a vast landscape. The painting style was inspired by Salvador Dali's Soft Construction with Boiled Beans (1936), which presented the horrors of the Spanish Civil War, painted 6 months before the actual war broke out. I was inspired by the manipulation and construction of forms of the human body, and the spaces within a landscape. The camera was first used as a tool to study details of form to construct a manipulated human form.
Read the full interview with Zen Teh here.
Zen Teh graduated with a Bachelor of Fine Arts, majoring in Photography and Digital Imaging from Art, Design, Media, Nanyang Technological University, Singapore. Aside from her artistic practise, Zen serves as a visual arts educator at School of the Arts (SOTA), in the Media Arts Department. Her solo exhibitions include Vestiges: Tracing Urban-nature, Alliance Française de Singapour, Singapore (2017), and Sensing States: Healing Spaces, Art Science Museum, Singapore (2015). Zen has also exhibited regionally in Thailand, Taiwan and, China, as well as participated as an invited guest speaker at regional environmental conferences such as ASEAN Powershift 2015 and Hanoi Innovation Week 2016 on Sustainability. She has also been awarded the winning title for the 7th France+Singapore Photographic Arts Award. Zen lives and works in Singapore.